2015 WORCS Racing
Round #1 - Honolulu Hills
January 18, 2015
Taft, California

WORCS Racing - Honolulu Hills - ATV Race Report
::Continued::
LMR Racing's Robbie Mitchell, who was injured in the off season, was looking good as he came off the start in the number three spot right behind Haagsma and Baron. "My Lindsay Machine racing engine was pulling hard off the start and my DWT tires hooked up great," said Mitchell.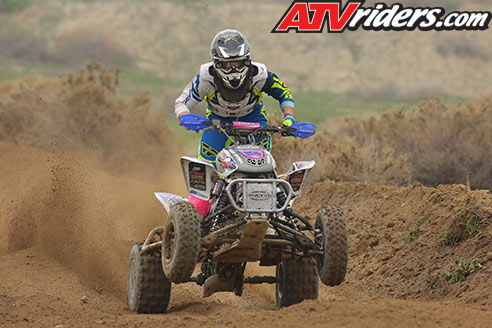 Robbie Mitchell got off to a great start in third in the WORCS Racing Pro Class
Mitchell stayed consistent and ran fast lap times for the entire race and claimed the final spot on the Pro ATV podium. "The course was a lot different this year and I really liked it. I am happy with my finish and I am hoping to be on the podium all season," said Mitchell.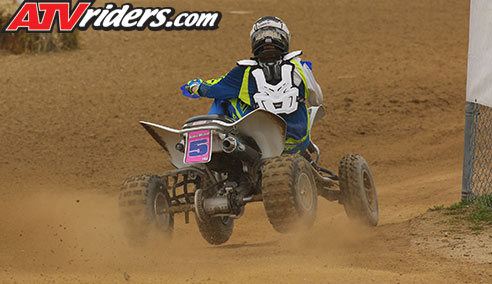 Robbie Michell rounded out the WORCS Racing Pro ATV Class in third
417 Motorsports' Josh Row was in the number four spot off the start and held his position from start to finish. "I wanted to be up on the box but I didn't get a good start and I was having a little trouble figuring out my lines. We are running the same program this season, which worked great for me last year. My Sparks engine and Elka shocks were working great out there though and I am going to do my best to be on the podium for round two," said Row.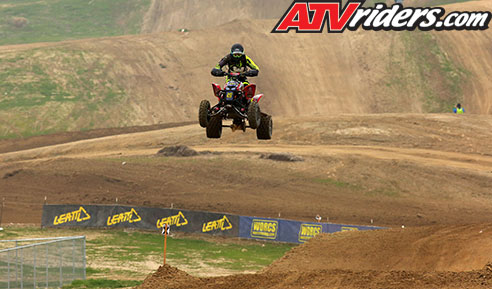 Josh Row finished fourth at Honolulu Hills
Duncan Racing's Garrin Fuller was in fifth off the start and was right behind Josh Row. "I had a good start but I got arm pump really bad. That finally went away and I was keeping a good pace. I have a lot to build on from this race. This year I am wrenching on my own stuff and working full time so it is a lot to do, but I am going to do my best to put my Duncan/Elka/Roll Design Honda on the podium," said Fuller, who rounded out the top five in the Pro ATV class.
Garrin Fuller crossed the finishline in fifth at WORCS Racing Round 1