TQRA Motocross Racing
Round 1 - Village Creek MX
Ft. Worth, TX
-The 2014 TQRA motocross racing season opener attracted over 150 ATV motocross racers from around the country, which made for an exciting day of racing in Texas at Village Creek Motocross.  While there was plenty of great Open Expert and Pro-Am racing action, the amateur racing action was just as good with Andrew Ross, Bryce Ford, Cody Ford, Ashleigh Offutt, Thomas Coutee, Rick Raymond, Mark Torres, Joshua Hale, Tommy Vossman, Logan Steele, Brody Runyon, Robert Salinas, David Wagenseller, and more went 1-1 on the day for a perfect start to the 2014 TQRA racing season.
One impressive stat from the TQRA racing weekend was that six of the seven Natalie Experience racers all won at least one moto at the TQRA racing opener, and the only one not to win was racing on a borrowed quad.
The most successful TQRA amateur racer of the weekend was Natalie Experience racer, #44 Bryce Ford with a combined six moto wins. Not only did Bryce Ford race in three different classes, he won every moto in the Super Mini, Mini Sr, and 90 Open class for a perfect start to the 2014 TQRA racing season.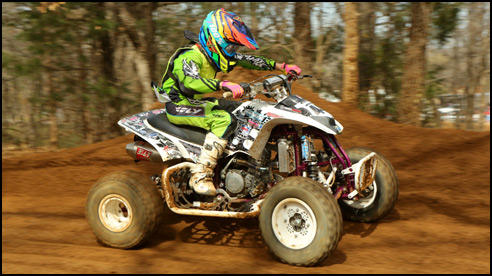 Bryce Ford swept every moto he entered at the TQRA Season Opener
Bryce's brother, Cody Ford, also raced in three different classes, and he took home wins in the Youth Co-Ed and Schoolboy Jr. classes, and he finished in second in the Super mini class behind his brother for a great opening round performance.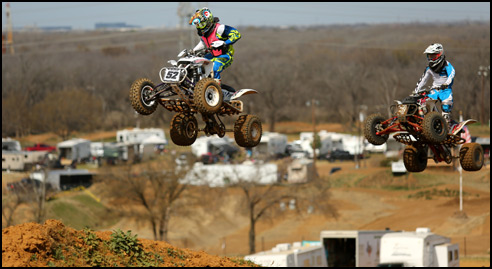 Cody Ford won the Youth Co-Ed & Schoolboy Jr. Class
Brody Runyon made the long trip down from Illinois, and he made the trip worthwhile taking home the win in the Peewee Sr class with his Cobra 50.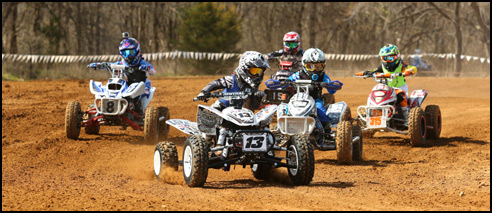 Brody Runyon earned the win in the Peewee Sr. Class by winning both motos
Pennsylvania racer, Logan Steele, went 1-1 in the Peewee Jr. class with Jace Gill finishing in the second spot followed by Kenzie King both from Texas.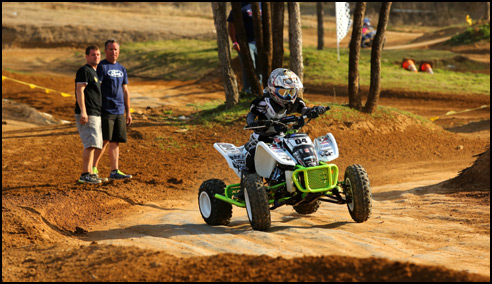 Logan Steele took the win in the Peewee Jr Class
Consistency paid off for Cameron Johnson in the Mini Jr. class finishing 3-2 for the overall win followed by Tristan Evans and Josh King.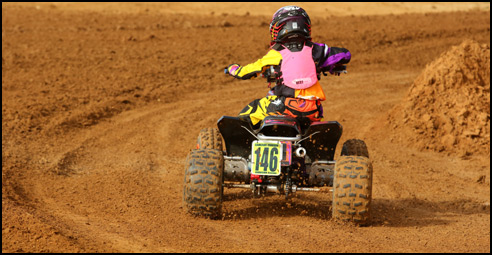 Cameron Johnson went 3-2 to earn the overall win in the Mini Jr. Class
::CONTINUED::