High Lifter Products Tour
High Lifter ATV & SxS Products
Shreveport, LA (3/13/2014) - We recently had the opportunity to take a tour at High Lifter, which is one of the leading ATV / SxS aftermarket mud riding outfitters businesses in the nation.  High Lifter is among the most successful family owned businesses in the off road industry, High Lifter has been an integral part in creating and promoting the growing sport of ATV Mud Racing along with their popular High Lifter Mud Nationals held each year in Jacksonville, Texas.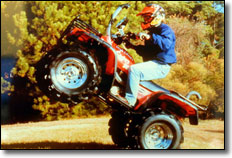 Mike Smith first started High Lifter after he made a lift kit for his Honda Foreman

In 1996, Mike Smith wanted to install a lift on his 1996 Honda 400 Foreman. Enlisting his son Scott for assistance, the installation was successful and the development of creating a "bolt-on" kit for other enthusiasts began. With the desire to turn his at home hobby into a thriving business, Mike, owner and General Manager, and his son Scott began promoting his lift kits through local ads. Generating enough profit to build on to his company, High Lifter was selected as the business name, and he chose his son Scott to help run the company.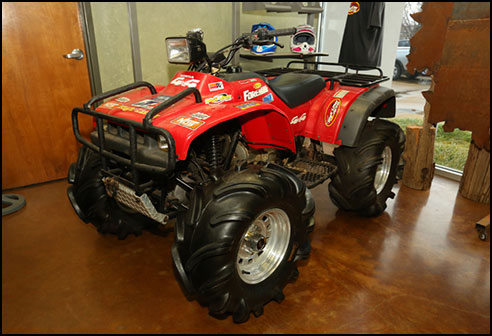 Mike Smith's still has his lifted Honda Foreman sitting in the showroom at High Lifter
With production beginning in a shop in Scott's backyard, High Lifter is now based out of a 28,000 square foot shop consisting of a retail showroom, performance shop, executive offices, and three big warehouses.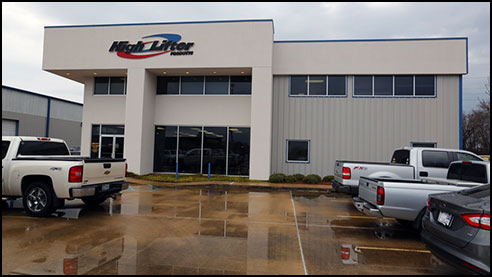 High Lifter went from a small garage to a 28,000 square foot facility
Thirty five full time High Lifter employees all contribute to the development and marketing of unique after-market accessories for 4-wheel drive ATV's, UTV's, and SxS vehicles.
High Lifter has a staff of thirty-five employees
We had the opportunity to speak with Engineering Manager and family member Brian Smith. Joining his brother and father at High Lifter in 2008, Brian brought new technology and new designs to the shop.