2017 WORCS Racing
Round #9 - Glen Helen Raceway
June 18, 2017
Devore, California

Glen Helen WORCS Amateur SXS Race Report
::Continued::
In SXS 1000 Stock, teenager Seth Quintero snagged the holeshot before surrendering the lead to Gareth Dihel halfway through the event. Dihel took the victory and Quintero was second. The pair is one-two in points in what is shaping up to be a hard charge for the title.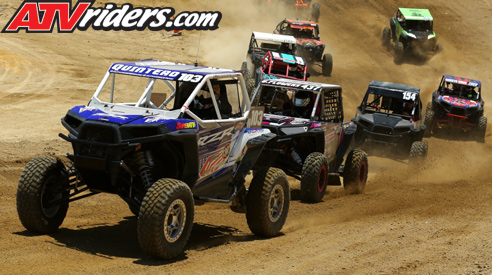 Polaris RZR's Seth Quintero grabbed the SXS 1000 Stock Holeshot
"Slow and steady won the race," said Dihel. "I happened to make a move in traffic and never looked back. This is going to save a lot of stress. I should be a full race ahead in points and that is going to be huge. I have to thank Randy Romo. I brought a new steering rack with me, but I was missing some parts. He had two complete tie rods in his trailer. He let me have them and just said to put one in the mail whenever. It's cool to have people like him here. It's nice to meet someone with a good heart willing help me out."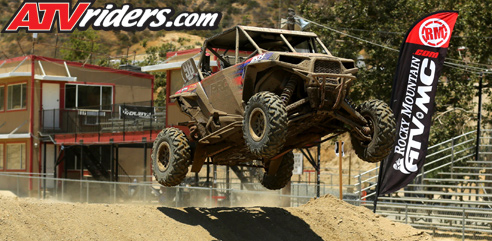 Union Graphic's Gareth Dihel made a splash with a new wrap by claiming the SxS 1000 Stock class Win, which extended his points lead over Seth Quintero heading into the final two rounds of racing
Quintero was excited to lead from the start and see some clean air. The young racer is showing experience and driving prowess this season that defies his age.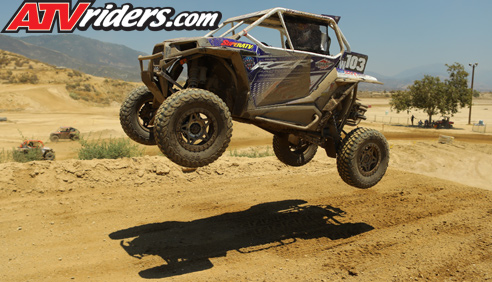 Super ATV 's Seth Quintero secured a 2nd place finish
"We just kept pushing but we couldn't hold first for the whole time," said Quintero. "My good buddy Gareth took the spot. Going on the points we're really close. We're going to try to stay consistent for the next two rounds and try to get that championship."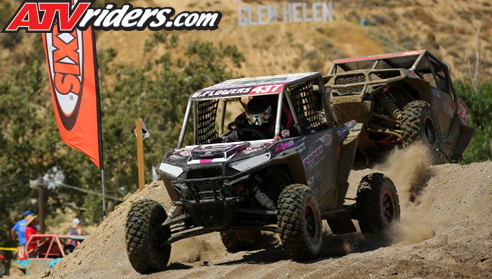 Giuliana Flowers held off points leader, Jennifer Broughton, to claim the win after an intense battle to the finish line
In Pro Women, Giuliana Flowers came out atop a race-long battle with points leader Jennifer Broughton to score the victory in what was one of the most exciting races of the weekend. Broughton finished second.
The WORCS Series now heads into its summer break before returning to action September 8-10 at Glen Helen Raceway.