2016 AMA ATV Motocross
Round #9 Unadilla MX
New Berlin, NY
July 16, 2016

Unadilla ATV Motocross Amateur Race Report
AMA ATV Motocross - Unadilla - Round 9
2016 AMA ATV Motocross
Round 9 - Links
New Berlin, NY (7/26/2016) - The ninth round of the 2016 AMA ATV Motocross National Championship was held at Unadilla MX in New Berlin, NY. With only three rounds remaining in the amateur championship points race, the intensity through all classes was heating up.

Brett Musick's hard work paid off in Pro Am, where he went 1-2 for the overall win. "The first moto my Extreme Tech motor got me out front, and I just put in solid laps and got the win," said Musick, who now leads the points by 54.
Brett Musick
Coming in second place overall in Pro Am was Parker Wewerka. In moto one Wewerka took a sixth place finish, but in moto two he rebounded with a win to grant him second overall. Wewerka is sitting in third place in the national championship points.
Rounding out the Pro Am podium with third was Root River Racing's Dylan Tremellen with 4-3 moto finishes for third overall. "I am finally getting to where I need to be, and closer and closer to the front each weekend. I cannot thank everyone who has stood behind me enough, and I cannot wait for the next gate drop to prove what I am capable of," stated Tremellen.
Cole Sepesi dominated the Pro Sport class. Sepesi won both the first and the second moto for the overall win, and has an impressive lead in the points for the national championship, 30 ahead of second place.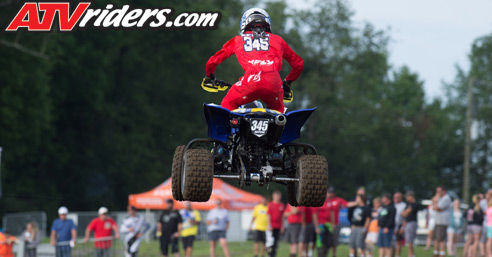 Cole Sepesi
Zach Kaczmarzyk took a hard fought second place overall, and is third in the points race. Kaczmarzyk led several laps of the first moto but ultimately finished second, and took third in moto two.
Zach Kaczmarzyk
Third place overall in Pro Sport went to Parker Wewerka who battled his way to 3-4 moto finishes.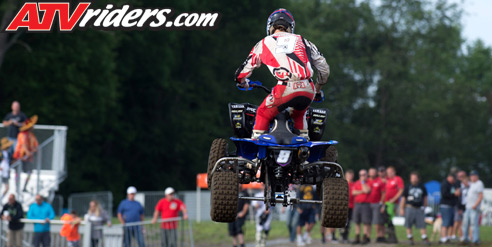 Parker Wewerk