Interview: Taylor Kiser - GNCC Yamaha YFZ450 Pro ATV Racer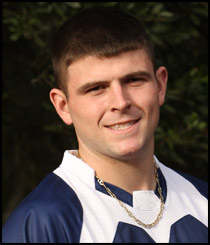 #6 Taylor Kiser - 10 Quick Facts

Birth Date:
11/12/1986
Weight:
185lbs
Hometown:
Alva, Florida
ATV:
Yamaha YFZ450
Started Riding:
8 Years Old
1st ATC/ATV:
Suzuki LT250R
Favorite Track:
River Ranch
Favorite Food:
Steak
Favorite Drink:
Mountain Dew
Hobbies:
Fishing, Boating
Taylor Kiser made his Pro GNCC debut in 2007 aboard a Yamaha YFZ450 and even in his rookie year, he managed to ride his way to a top 10 position, finishing an impressive 7th in the pro points race, placing even higher than some of the more seasoned pros.
Taylor's impressive 2007 results caught the attention of Tim Farr and KTM and is wasn't long before Taylor was invited to try out for the KTM racing team, which would be making it's debut in 2008. Kiser went on to claim five top five finishes for the year, including three trips to the podium aboard his KTM 450 XC.
Unfortunately for Kiser, the recent downturn in the economy has forced many manufacturers to cut back their racing efforts for 2009, including KTM. Those cutbacks resulted in Kiser being cut from the team in 2009, but he was not left out in the cold. This year, Kiser will be returning to his familiar Yamaha YFZ450 and is anxiously awaiting the start of the '09 GNCC season. We recently had the opportunity to talk to Taylor about his new ride and his thoughts on the upcoming season.

ATVriders.com: Taylor, rumor has it you will be riding a Yamaha for '09, is that true?
Taylor Kiser: Yes, I'll be on a YFZ450 as a support rider for Yamaha.
ATVriders.com: Will you be part of a team or is it going to be a solo effort?
Taylor Kiser: It's just me!
ATVriders.com: How do you feel about making the switch from KTM 525XC to Yamaha YFZ450?
Taylor Kiser: I feel pretty good about it. I was on a Yamaha in 2007 so it's a pretty easy switch for me. I feel faster and pretty confident, so I have some high goals set for myself.
In 2008, Taylor Kiser signed on with KTM GNCC Team to race the all-new 525XC in the GNCC Series with Adam McGill and Tim Farr as team manager, and in his first year on the KTM, Kiser was able to move up and claim the #6 plate for 2009
ATVriders.com: Why didn't your contract get renewed with KTM for 2009?
Taylor Kiser: The economy played a big part in that. KTM had to cut back to one rider for 2009 and since Adam (McGill) had the better finishes for the 2008 season, he stayed on board.
ATVriders.com: Are you disappointed that things worked out that way?
Taylor Kiser: Yes and no. I'm glad that I have the opportunity to do my own thing this year and I have a pretty good program in place, but it was good riding for KTM as well.
ATVriders.com: How was it working with Tim Farr and Adam McGill?
Taylor Kiser: It was great! Tim is the best about making sure the bikes perform well and that everything is taken care of, not to mention that he's a really great guy and a good mentor. As for Adam, it was always fun. There was never a dull moment!
In 2007, Taylor Kiser made his GNCC Pro ATV debut, and claimed "The Triton" opening round win in his home state of Florida on the Yamaha YFZ450
ATVriders.com: Will it be an easy transition for you to go back to riding a Yamaha YFZ450 since you were on one back in 2007?
Taylor Kiser: I feel really good about the switch. It's been really easy for me. I already feel comfortable back on the YFZ and I feel even faster than before.
::CONTINUED::