Valcourt, Québec (8/16/2016) - At 8:30PM tonight, Can-Am revealed the all-new 2017 Can-Am Maverick X3 at the dealer show in Florida, which features an impressive 24 inches of travel, 154 HP, and is available in an industry first 72 inch wide stance on the Maverick X3 X RS.
2017 Can-Am Maverick X3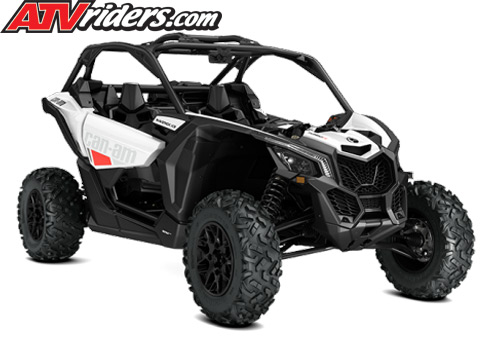 Can-Am Maverick X3 Total MSRP: $22,999
Think of this punchy metallic heart as a love letter to full-throttle drifts and flat-out speed. No other side-by-side vehicle offers as much power as our new turbocharged and intercooler Rotax ACE engine can put down, an epic 154 horsepower
Our speed and precision-obsessed engineers and racers had an idea: let's see what happens when we punch out the wheels just a bit more—and the performance improvement was so staggering we ended up creating the world's first factory 72 in. wide side-by-side vehicle, specifically for dunes and wide-open desert riding.
Here's one of the class-beating FOX 3.0 Podium RC2 HPG shocks we use for the X3, and its 24 in. of travel is special enough to star in its own studio photo. If you enjoy pushing limits as much as we do, you'll know that off-road domination starts with suspension capable of handling anything.
Going faster than ever, anywhere, means putting the driver first and the stance second, so this beast's cockpit wraps around its occupants. Low-slung seats boost confidence and lower the centre of gravity—while still boasting up to 24 in. of suspension travel and up to 15 in. of ground clearance to dominate obstacles and rivals alike.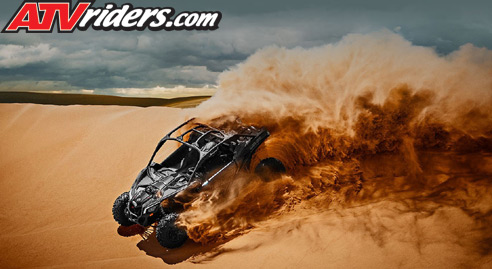 2017 Can-Am Maverick X3 Video
2017 Can-Am Maverick X3 X RS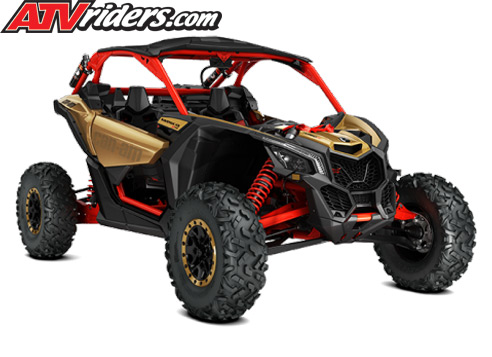 Total MSRP: $26,699
2017 Can-Am Maverick X3 X DS
Total MSRP: $24,999
About BRP
BRP (TSX: DOO) is a global leader in the design, development, manufacturing, distribution and marketing of powersports vehicles and propulsion systems. Its portfolio includes Ski-Doo and Lynx snowmobiles, Sea-Doo watercraft, Can-Am all-terrain and side-by-side vehicles, Can-Am Spyder roadsters, Evinrude and Rotax marine propulsion systems as well as Rotax engines for karts, motorcycles and recreational aircraft. BRP supports its line of products with a dedicated parts, accessories and clothing business. With annual sales of over CA$3 billion from 105 countries, the Company employs approximately 7,100 people worldwide.