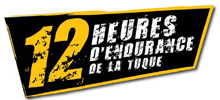 Team Yamaha Motor Canada / RP Evolution
Wins the 12 hours Endurance
of La Tuque 2007
By: Richard Pelchat
La Tuque, QC (5/28/2007) - On May 19-20 the annual 12 hours endurance race of La Tuque took place. The sandy soil always turns rough, whooped and choppy. It is a test for suspension, engine and riders. La Tuque is a "hand destroyer", as blistered hand literally fill the pit area!
This year's event was weird for me, as I was out for the race with an injury sustained during practice 2 weeks ago. I would have to fulfill a new role: TEAM MANAGER. My goal was to insure our team achieves the same success as the 4 previous years where we finished on the podium.
I had to find a good replacement rider….Quick…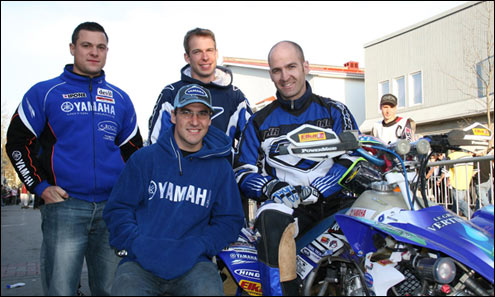 ATV Team Yamaha Motor Canada / RP Evolution
With 60 team already registered for the event, I was scratching my head…hoping to find a rider. Brice Marsicot from PSR in France called me saying that Greg Lassaigne was ready to come down for the race. Multi-time Pont-de-Vaux winner and France Quad icon, Greg name was now at the top of my list. I was able to talk with Greg shortly after, we agreed and two days later he was on a plane with Brice and Oliver from Quadlib.com... !!
Our YFZ 450 was ready for the race; as we know the required setup for La Tuque from gained experience over the years; shocks, a-arms, steering stem, tires.... It is a long and exhausting task to get the quad ready. Every bolt, wire, electrical connection must be double checked. My mechanic Matthew (Mathieu in French) took every precaution while building the race engine. It was an awesome quad…and I could not even ride it.
After a quick tour of the beautiful Quebec City with my new French friends we headed straight to La Tuque. Greg would race with my brother Yvan and my good friend Bernard. Yvan and Bernard are the best team-mates one can have…they always gave their best for the team. He proved to be a perfect match for those two, we all get along perfectly.
::CONTINUED::