GBC Heartland Challenge 4 Hour SxS Race Report
::Continued::
The #113 Cabana Motorsports team from Bristol, WI took the runner up position in both the Open UTV class and overall. The team put in 18 laps in 04:01:16.125.
"It was a close race. I saw I was close behind, in second towards the end, but the course got really rough and I couldn't make up the time. It was so close though, and it was so much fun. The course was great, although I was king of afraid to take the challenge section and it took me a few laps to get the courage to do it, but once I did, it was no problem. I still can't believe that my bone stock Polaris was able to finish and take second. It was such a great time, and I am really happy to finish as well as we did," said driver Andy Bizek.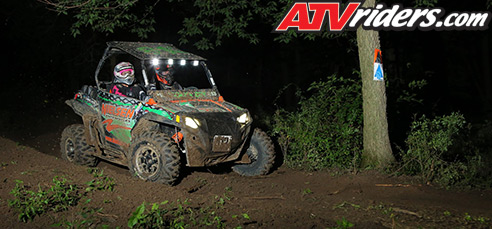 Team Cabana Motorsports finished second in the Open UTV Class completing 18 laps
The Bjorkman Motorsports team, from Hugo, MN ran a solid race and claimed the number three spot in the Open UTV class and rounded out the top five overall.
"This was our first time at the Heartland Challenge. It was awesome! We had a close race the whole time, we were running the new Polaris RZR 900 S and it worked great for this type of race. It has a shorter wheel base and narrow width, so it worked going through the trees. The course got really rough at the end but it was a lot of fun," said driver Kyle Bjorkman, who works on the Polaris RZR 900 S development team.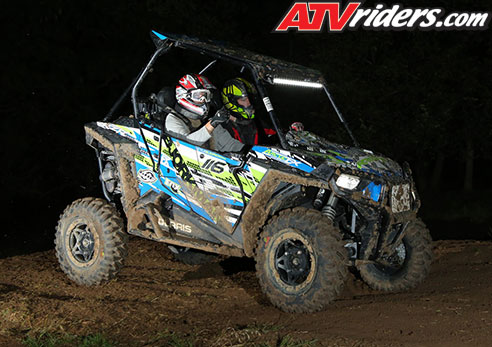 Bjorkman Motorsports rounded out the Heartland Challenge Open UTV Class in third wit the new 2015 Polaris RZR S 900
In the number four spot in the Open UTV class was Minon Racing from Dallas, TX, who made the trek up to Iowa with Cody and Hunter Miller to check out the action.
The Minon Racing Team made their way from Texas to compete in the Heartland Challenge. The team finished fourth in the Open UTV Class.
"It was pretty eventful for us. I made a few mistakes and we had a fire in the pits. It was definitely a surprise. Overall we had a great time, this was our first time at the Heartland Challenge, and it is a great event and we are hoping to come back next year, and hopefully be on the podium," said Randy Rogers.  
Cody & Hunter Miller raced in both the UTV race & the Series Challenge ATV Class. Hunter Miller finished ninth in the Open UTV Class & won the Series Challenge ATV Class with his brother, Cody Miller on Saturday.