FLY ATV Supercross
Daytona International Speedway
Daytona, Florida
March 10, 2015

2015 Daytona ATV SX Race Report
::Continued::
Blake Granger, who had grabbed the holeshot and led for a couple of laps, was trying to regain the lead, but made a mistake late in the race and fell back for a fifth place finish.
#2 Blake Granger
Yamaha's Cole Sepesi had a good start in the Pro-am main in third but made a mistake in the third lap and fell back to eighth place. Sepesi made a charge and made his way back up to sixth place before crossing the finish line.
#15 Cole Sepesi
In the Pro Sport class, Sam Rowe was in second off the start and recorded the fastest lap time of the race, with a time of 01:01.345. That impressive speed helped propel him to the front and gave him the Pro Sport win by over ten seconds.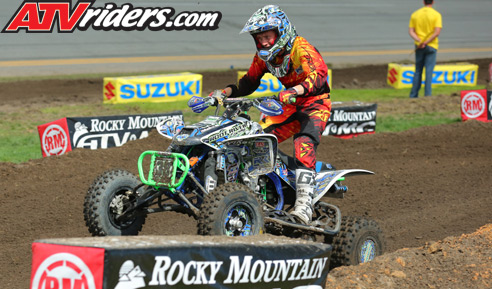 #38 Sam Rowe
Parker Wewerka took the early lead and was immediately under pressure from Sam Rowe. Wewerka fought hard and held his position for two laps before falling back for a second place finish. Blake Granger ran a solid race in the number four spot until the final lap when he inherited third place, where he finished his day.
#2 Blake Granger
Root River Racing's Megan Manshack dominated the Women's class, winning both her heat race and the main. "This is the biggest and funnest race of my career so far. It's a pretty amazing feeling to come out here and take the win," said Manshack.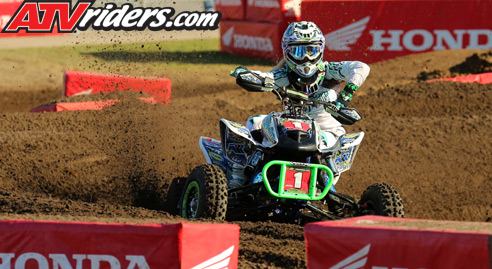 #1 Megan Manshack
Kaitlin Gibson put in a strong effort and led for half of her heat race before falling back for a second place finish. For the main event, Gibson came off the start in second and held her position or the entire race, taking second at the checkered flag.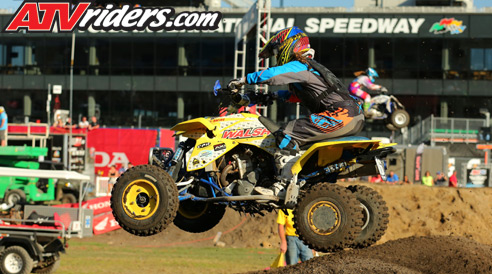 #16 Kaitlin Gibson