2016 AMA ATV Motocross
Round #10 Red Bud MX
Buchanan, MI
July 30, 2016

Brett Musick Clinches Pro-Am ATV MX Championship
AMA ATV Motocross - Red Bud - Amateur Race Report
2016 AMA ATV Motocross
Round 10 - Links
Buchanan, MI (8/10/2016) - The tenth round of the 2016 AMA ATV Motocross National Championship was held at RedBud MX in Buchanan MI. Amateur riders from around the country battled it out and a few national champions were crowned as the season is winding down to the end.
Red Bud - Round 10 - Pro-Am ATV Motocross Podium (left to right)
Parker Wewerka (2nd), Sam Rowe (1st), Westley Wolfe (3rd)
Brett Musick wrapped up the Pro Am National Championship with a fourth overall finish. "I didn't really have the best weekend for some reason this track is rough on me, but we have had a solid year with five wins so far. It is just a win lose weekend. I got the championship, but missed the podium. Second moto I led around three laps and faded back, we are going to work on some stuff and come back swinging at Loretta's," stated Musick.
Brett Musick made the switch to the #1 Plate for the 2nd Pro-Am Moto
Root River Racing's Sam Rowe was able to take the overall win at RedBud in Pro Am, putting in a flawless 1-1 moto overall win. "I just really work hard enough that I know I deserve this, and I am super excited to finally get the first win of the year. It has been a long time coming this year but I never gave up and we figured it out. I couldn't be more excited for how this weekend turned out," said Rowe.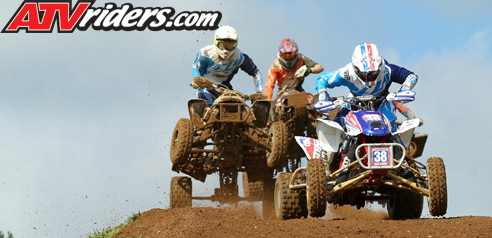 Sam Rowe held up under pressure to claim both Pro-am Moto Wins
Second place overall in Pro Am went to Parker Wewerka with 3-2 moto finishes. Wewerka's hard work and consistency is showing as this is his third consecutive second place finish in the Pro Am class.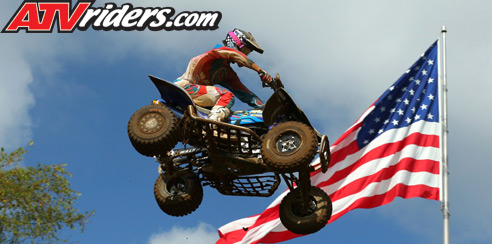 Parker Wewerka claims 3rd straight second place finish in Pro-Am
"Late in the season I got my groove going. I had some health issues, nursing some injuries from earlier in the season, but everything is coming around now and all my support is keeping me going," explained Wewerka.
Westley Wolfe went 2-3 to round out the Pro Am podium in third. "I had a pretty good day. I got a good start the first moto was running third and ended up second. Second moto I salvaged third in the moto for third overall, so I am happy," said Wolfe.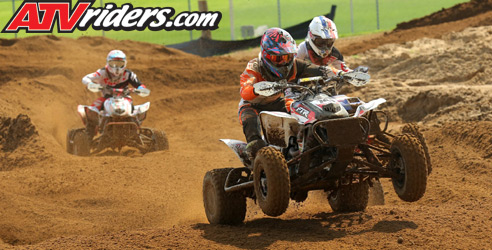 Westley Wolfe rounded out the top 3 in both the Pro-Am & Pro Sport Classes at Red Bud MX