2016 AMA ATV Motocross
Round #8 Spring Creek
Millville, Minnesota
July 2-3, 2016

Spring Creek ATV Motocross Amateur Race Report
Brett Musick Extended Pro-Am Points Lead with Spring Creek Win
2016 AMA ATV Motocross
Round 8 - Links
Millville, MN (7/8/2016) - Round eight of the 2016 AMA ATV Motocross National Championship was held at Spring Creek MX in Millville, MN. Sunshine and blue skies made for perfect track conditions and great racing throughout all amateur classes.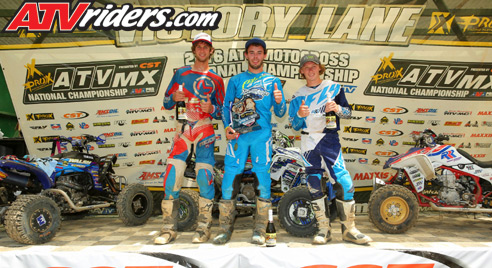 Spring Creek - Round 8- Pro-Am ATV Motocross Podium (left to right)
Parker Wewerka (2nd), Brett Musick (1st), Sam Rowe (3rd)
Koster Racing's Brett Musick had a dominating performance in Pro Am, where he took first place in both motos for the overall win. "I am getting really good starts right now. I ripped both holeshots today and led every lap. We trained our butt off after Sunset Ridge and I put it together today. It was just a solid weekend," said Musick.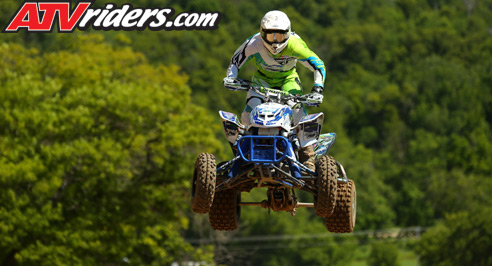 Brett Musick went 1-1 in the Pro-Am class for the the overall win
Pro Am second place overall finisher was Parker Wewerka with 3-2 moto finishes. Wewerka separated his shoulder two weeks prior at Sunset Ridge, but persevered for one of his better finishes of the season.
Parker Wewerka
"It is a tough sport. I have never really gave up and people around me have always motivated me to keep working, that is pretty much how I keep going. I am really happy to be on the podium after the struggles this year," explained Wewerka.
Rounding out the Pro Am podium was Root River Racing's Sam Rowe with 5-3 moto finishes. "It has been a long time coming. I think every round I am slowly gaining speed and feeling more comfortable on these Root River bikes. I put my head down and charged as hard as I could. I am pumped to be back on the box," stated Rowe.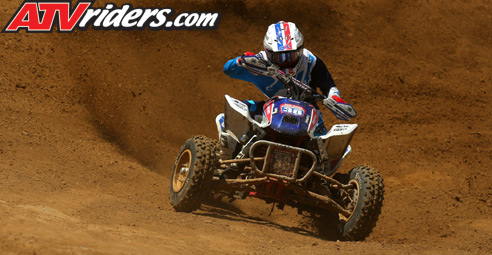 Root River Racing's Sam Rowe scored his first Pro-Am Podium finish of the season