2016 AMA ATV Motocross
Round #6 Monster MTN
Tallassee, Alabama
June 4, 2016

Monster Mountain ATV Motocross Amateur Report
AMA ATV Motocross - Monster Mountain - Round 6
2016 AMA ATV Motocross
Round 6 - Links
Tallassee, AL (6/11/2016) - The sixth round of the 2016 AMA ATV Motocross National Championship was held at Monster Mountain MX Park in Tallassee, AL June 4-5.

Monster Mountain was a brand new track added to the series this season and the change seemed to suit most all riders. The track was fast and wide open, providing great racing across all classes. The weekend started off with a hot, humid practice session on Friday and first motos started on Saturday, which was mostly dry. The rain came in heavy for Sunday causing the second motos to be cancelled, so the weekend was run as a one moto format.

The fastest amateur riders of all competed in the Pro Sport class, where Cole Sepesi captured a first place finish. Sepesi led every lap and crossed the checkered flag with a comfortable eight second gap on second place. Sepesi is the frontrunner for the national championship title, leading the class by 31 points.

Cole Sepesi
In second place was Root River Racing's very talented rider, Dylan Tremellen."The track was really fun with a lot of different lines. I came out of the holeshot second behind Cole Sepesi and pretty much stayed there for the whole race. I am chipping away at the points in fourth and not too far out of reach, so we are getting there," said Tremellen.
Dylan Tremellen
Rounding out the Pro Sport podium in third was another Root River Racing team member, Haeydn Mickelson. "I managed to take third off the start and held my ground there. It was pretty cool Dylan and I were battling almost the entire race. I got beside him a couple times but he shut the door on me in the corners," explained Mickelson.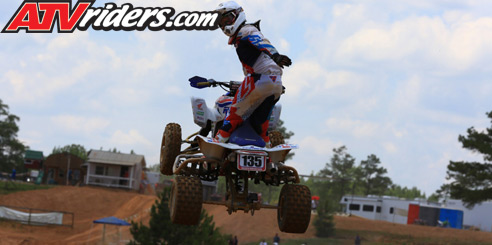 Haedyn Mickelson
The number 327 of Brian Nolt took fourth and Phillip Oppen put in a strong ride to round out the top five.
In WMX, Megan Shepherd ran away with the win and fastest lap times of the class. Shepherd has won two consecutive national championships in this class and is leading the points for this season by nine.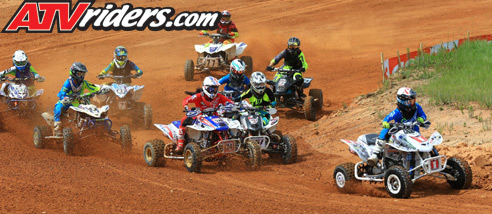 Megan Sheperd
In second place was Michelle Jenkins aboard her number five Suzuki. Jenkins made a pass into second on the second lap of the race and was able to maintain her position to the checkered flag.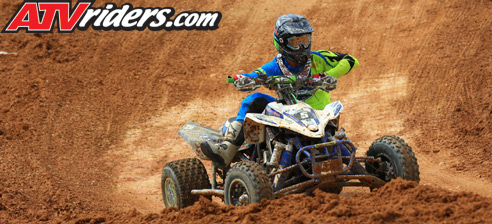 Michelle Jenkins