2016 AMA ATV Motocross
Round #4 - Ironman MX
Crawfordsville, IN
May 8, 2016

Ironman Raceway AMA ATV Motocross Youth Report
AMA ATV Motocross - Ironman Raceway - Round 4
2016 AMA ATV Motocross
Round 4 - Links
Crawfordsville, IN (5/19/2016) - Round four of the 2016 AMA ATV Motocross National Championship was held at Ironman Raceway in Crawfordsville, IN May 7-8. The nations best youth racers gathered to compete for their chance on top the podium. Mother nature dumped an immense amount of rain on the area, which caused some classes to have their second motos cancelled.

Troy Hill claimed the victory in Youth All Star. Hill had a perfect performance, going 1-1 for the win. "On Saturday we were able to pull the holeshot and take the moto win. On Sunday the rain came and the moto was a mudder. I came out second on the holeshot and then was able to make a pass on first and ride my own race out front," explained Hill.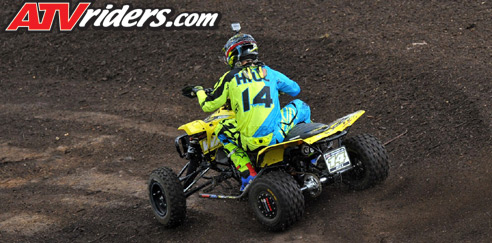 Troy Hill
Eli Lingle rode his Honda to second place overall. Lingle took second in moto one and made some great passes in moto two for third, giving him second place overall.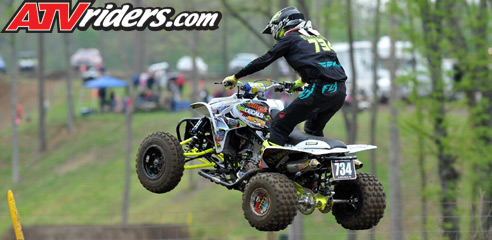 Eli Lingle
Dylan McClellan took third in Youth All Star with consistent fourth place finishes in each moto.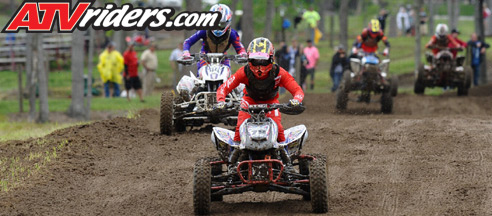 Dylan McClellan
In Schoolboy Sr. Troy Hill took another overall win. Hill won the first moto and the second was cancelled due to the rain. "I pulled the holeshot and had a great battle with Peyton Zimmerman the whole moto and was able to take the win," said Hill.
Troy Hill