2016 AMA ATV Motocross
Round #3 - Muddy Creek
Blountville, TN
April 24, 2016

Muddy Creek AMA ATV Motocross Amateur Report
AMA ATV Motocross - Muddy Creek - Round 3
2016 AMA ATV Motocross
Round 3 - Links
Bountville, TN (5/4/2016) - Amateur racers from around the country competed in the third round of the 2016 AMA ATV Motocross National Championship at Muddy Creek Raceway in Blountville, TN April 23-24.

The weekend kicked off on Friday with what was supposed to amateur practice day. However, Mother Nature had other plans with steady rain showers all day, resulting in a cancelled practice day. Track crews were hard at work attempting to get the track in shape for Saturday morning. Thankfully, the rain dissipated and left for good racing on both Saturday and Sunday.

Pro Am was once again full of great racing from blistering fast amateur racers. Brett Musick walked away with the overall win. Musick dominated the first moto with a seventeen second lead at the finish, and came in a close second on the last moto for first overall. "First moto was hands down the best moto I have ever had. I pulled the holeshot and after about five laps just ran away with it," said Musick.
Brett Musick claims his 2nd straight Pro-Am Overall win at Muddy Creek
Cam Covil rode his Honda to a second place Pro Am finish. The first moto, Covil faced issues that caused him to battle back from fourteenth, but he put his head down and charged to finish fifth. "I had a get off in moto one running third, and dropped back to 14th, but worked my way back up to fifth. I pulled holeshot the second moto and lead the whole thing. I'm pumped to say the least," stated Covil.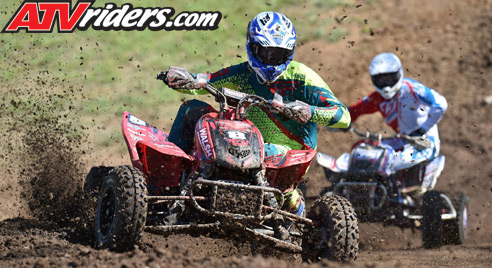 Cam Covil claimed the Moto 2 Holehost & Win to finish 2nd Ovearll at the Muddy Creek in the Pro-Am Class
The number 345 of Cole Sepesi rounded out the podium in third. Sepesi had a strong ride finishing second in moto one and fourth in moto two.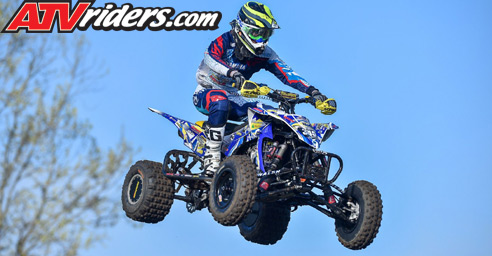 Cole Sepesi ronded out the Pro-Am Podium
Christopher Bosnakis took fourth overall and Parker Wewerka rounded out the top five.
In Pro Sport, Westley Wolfe had a dominating weekend, winning both his heat race and the second moto for first overall. Wolfe laid down the fastest lap time of everyone in both the heat race and second moto, and he is leading the championship points.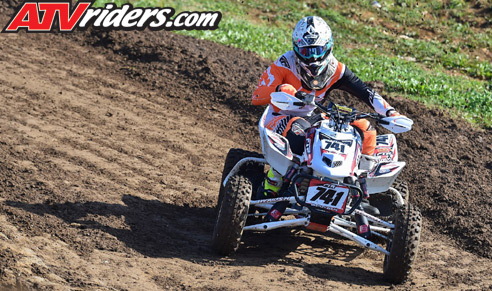 Westley Wolfe took the Pro Sport Overall Win
Walsh Race Craft's Parker Wewerka took second overall in Pro Sport. Wewerka won his heat race by six seconds at the finish, and backed it up with an impressive third place finish in moto two.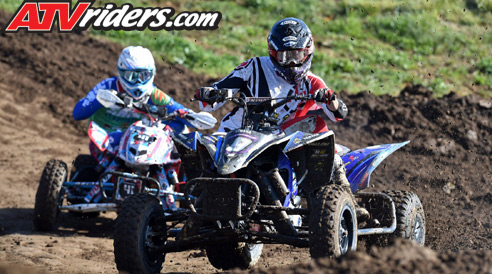 Parker Wewerka finished 2nd Overall in Pro Sport
Zach Kaczmarzyk went 2-4 for third overall in Pro Sport. "I was running super fast all weekend and I am happy with my results, but I know I can do better," stated Kaczmarzyk.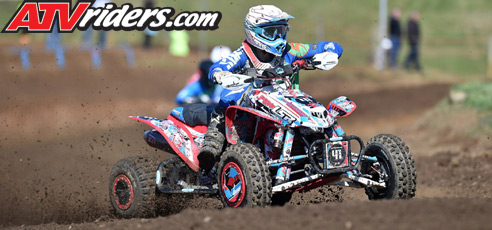 Zach Kaczmarzyk went 2-4 for 3rd Overall