Casy, IL (8/26/2013) - Lincoln Trail Motosports with the help of multi-time Pro ATV Motocross Champion Doug Gust will host an ATV only event in Casey, Illlinois that is dubbed the "Digger" Doug Gust ATV Throwdown that will take place on Septermer 28-29th.
The event will feature two days of racing with classes from 50cc-Pro and will feature a pro purse on Saturday and Sunday and Can-Am factory contingency on Sunday.
There will be a UTV exhibition race during intermission on Saturday, ATV and UTV Mud Bogs on Saturday evening as well as a pit party Saturday Night.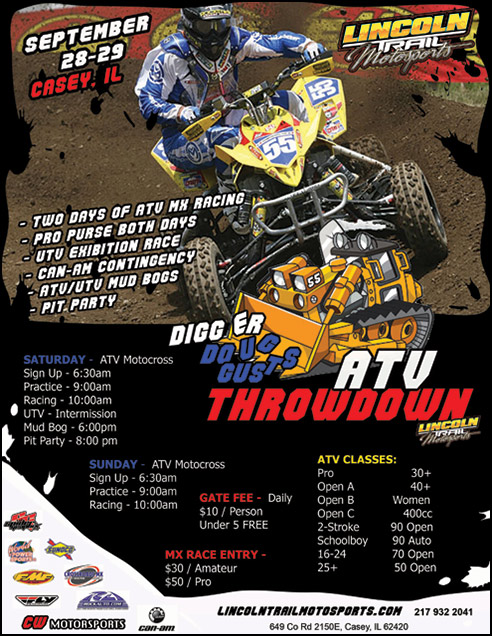 2013 "Digger" Doug Gust ATV Throwdown Motocross Race