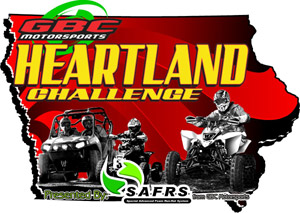 Karst Motorsports Team to Compete at GBC Heartland Challenge ATV 10 Hour Endurance Race
August 21-22, 2009 - Carlisle, Iowa
Carlisle, IA (8/18/2009) - Karst Motorsports, a Casper Wyoming Polaris dealership, will be fielding a team to compete in the Heartland Challenge ATV race on August 22nd in Carlisle, Iowa. Karst Motorsports will compete in the Pro Utility Class. The team will consist of Don Higbee owner of Karst Motorsports, Jason Miller of Karst Motorsports and Ken Marcou multi time ATVA national title holder.
"We are taking a modified Polaris XP 850 EPS ATV and look forward to competing against the best utility teams out there. "We had a great time at the race last year and learned a lot." "The race is a first class event that had some of the best press coverage of the year last year by ATVRiders.com." Says Higbee.
Karst Motorsports has raced in several western states endurance races this year, as well as a WORCS race on the new Polaris XP 850 EPS and has placed well. "We have not raced against the East Coast and Midwest teams, and look forward to the competition and getting back to the Midwest to race." Says Higbee.
Karst Motorsports is a leading Rocky Mountain dealer for Polaris, Can-Am, Ski-Doo, Sea-Doo, and Victory Motorcycles in Casper Wyoming. They reached at 307-237-7680, or found on the web at www.karstmotorsports.com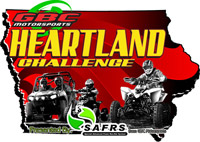 www.Heartlandchallenge.com