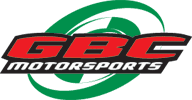 GBC Motorsports Heartland Challenge ATV & SxS Race ReCap
GBC Motorsports Heartland Challenge - Carlisle, Iowa - August 16-18, 2012
GBC Heartland Challenge Links

Anaheim, CA (8/27/2012) - The GBC Motorsports Heartland Challenge has grown in popularity each year since the inaugural event in 2008 to become one of the most prestigious ATV endurance races in the United States. The 2012 edition featured over 100 teams tackling the meticulously prepared course in every conceivable class of ATV and UTV competition.

Racing action began Friday evening with the Motoworks Can-Am team led by Kyle Chaney taking the UTV overall win. The Coastal Yokley Racing team led much of the 4-hour event until a huge crash crippled their machine and ended their race early.

Saturday morning's youth action was highlighted by the tenacious efforts of Team Yamaha, who was able to recover for the overall win despite losing a machine and some precious race time early in the event.

GBC's own Kory Ellis sounded the starting horn to signal the beginning of the 10-hour main event at 1:30pm on Saturday. All in attendance were treated to an instant classic as the top pro teams of Team Dirtworks and Team Yamaha engaged in a back-and-forth battle that would last well into the nighttime portion of the race.

Eventually the Yamaha team of Walker Fowler, Gabe Phillips and GBC's Johnny Gallagher pulled a comfortable lead which they held to the completion of lap 34 just after 11:30pm to take the overall win and $6,000 payout.

Event photography provided by JK Photography. To view more photos or to order prints from the event visit http://jkfamilyphotography.com/f678799667

For more information on GBC Motorsports and their ATV and UTV tire lines, visit www.gbcmotorsports.com. Follow us on Facebook at www.facebook.com/gbcmotorsports or on Twitter at www.twitter.com/gbcmotorsports for the latest news, updates and contests.