BCS Performance's Josh Creamer Dominates MX207 NEATV-MX
New England ATV Motocross Series - Round 6 - MX 207 - July 1, 2012
BCS Performance's Josh Creamer took the win in both Pro & Pro-Am ATV Classes at NEATV-MX MX 207 Round 6
West Springfield, MA (7/3/2012) – BCS Performance's Josh Creamer continued his domination of the Pro and Pro-am classes at round number six of the 2012 New England ATV Motocross Series, with four moto wins and the top spot on the podium in each class.

MX 207 in Lyman, ME was host to this weekend's races. Very warm weather was on tap, but track conditions were good as crews kept the track well watered and dust was not an issue. The good conditions allowed Josh Creamer to check out on his competition and continue his winning streak.

In the first Pro moto, Creamer got a good start and took the early lead. From there he began to pull away with each lap and took the moto win by over 15 seconds. In moto two, Creamer grabbed the holeshot and led from start to finish, giving him the moto two win and the overall pro win for the day.
Josh Creamer is the Pro & Pro-Am points leader aboard his Can-Am DS450 ATV
The Pro-am class was pretty much the same for Josh Creamer. He shot off the line and grabbed both moto holeshots. Creamer never looked back and claimed both moto wins for the overall once again. "The track was really good and the weather was great. BCS did an excellent job on my Can-Am and it was working perfectly for me. They do a great job and I am happy to put them on top of the podium," said Creamer.
Josh Creamer has been training extra hard over the last few weeks as he plans to make an appearance at round eight of the 2012 AMA ATV Motocross Championships in Unadilla. "I want to go out there and show everyone that I can still ride and hopefully be on the podium. I've been training hard and I just want to go out there have a little fun and o well," he stated.
Josh Creamer launches his FOX shocks prepped Can-Am DS450 at MX 207
Recently, Josh Creamer had some special shirts made up that he will have for sale at Unadilla. "I had shirts made up to show my support for Can-Am, BCS Performance and all of my sponsors for this season. The shirts are also for a good cause because all of the proceeds from the sales will be donated to the Special Olympics. I just wanted to do something to show my support for everyone that's helped me out this year and do something for a good cause. I sold a few this past weekend, and I'm going to have a bunch for sale at Unadilla as well," stated Creamer.

The New England ATV Motocross series will be taking the month of July off, but round seven will pick back up again on August 4th – 5th when it heads to Englishtown, NJ, but you will be able to see Can-Am/BCS Performance's Josh Creamer before that as he takes on the competition at Unadilla on July 14th – 15th at round eight of the 2012 AMA ATV Motocross Championships.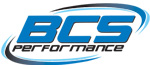 www.bcsperformance.com
161 Wayside Avenue
West Springfield MA 01089
413-736-2201