ATVriders.com Joins Instagram Social Network
Get the Latest Updates from ATVriders.com via Instagram Photos
Baltimore, MD (8/31/2012) - ATVriders.com recently joined one of the fastest growing social networks known as Instagram.With over 80 million users, we thought we would jump onboard and share some interesteing photos we have taken out in the field.
As you may have seen on our Facebook page, we have been posting serveral photos of some of our latest adventures from all over the United States.
We will be continually posting photos of anything from sneak peeks of projects, articles, and / or interesting shots we have taken on one of our many trips.
You can also tag ATVriders.com in your own photos on instagram by using the #atvriders.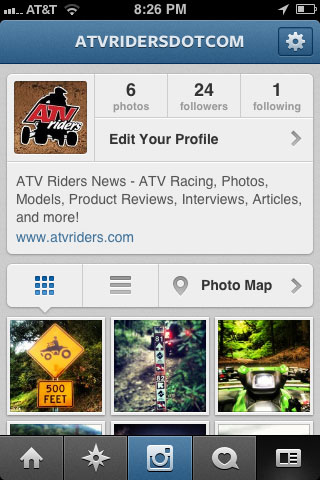 Follow ATVriders.com on Instagram @atvriders