Root River Racing's Sunset Ridge Pro ATV Report
Root River Racing Pro ATV MX Race Report
La Crosse, WI (6/20/2018) - Root River Racing's Pro ATV Motocross rider Dylan Tremellen finished a career-best eighth overall in the AMA ATV Motocross National Championship race at Sunset Ridge MX in Walnut, IL. The historic finish shows continued growth for Tremellen as he has put together one of his most consistent seasons on record.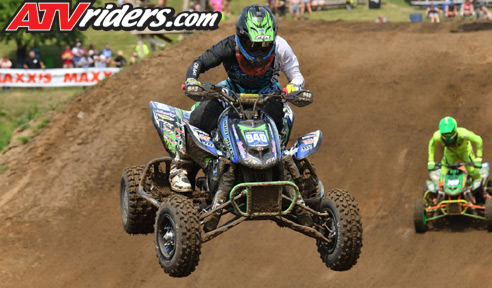 Root River Racing's Dylan Tremellen
Tremellen went 8-8 in the motos to record the historic finish. Despite high temperatures and a get-off during qualifying, Tremellen powered through and was consistent throughout the weekend. He now sits ninth in points, only two points out of eighth with three races left this season.
"I just ran my own races this weekend," said Tremellen. "I'm really happy about the finish and I'm excited to get to Unadilla because that's my favorite track. We're getting close every race and things are going great. It was an awesome weekend."
Tremellen was running a new Hoosier tire during the event that helped with the track's notorious sandy surface. Tremellen appreciates how Hoosier works with their athletes to develop new tires.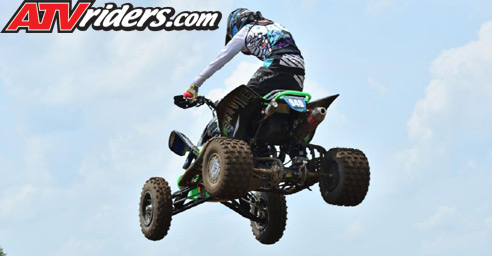 Root River Racing's Dylan Tremellen
"After the race, I stayed at the track to test five sets of new tires," said Tremellen. "Hoosier has some really cool stuff coming out as far as compounds and sidewalls. It's awesome that they are working with the people that actually run the tires. They are an amazing company to work with."
Outfitted in custom Canvas MX gear, with EKS goggles, and Deft Family gloves, Tremellen is now halfway through a season running the new gear. He definitively approves of the gears lightweight construction and durability.
"The gear is awesome," said Tremellen. "With my previous gear companies we always had problems tearing the knees out of the pants, but I still have the same pair of Canvas MX pants I started the season with. Plus I look awesome with my sponsors printed into the fabric. It's super lightweight, which definitely helped with the high temperatures we were dealing with all weekend."
Tremellen and the rest of the Root River team will back on track at the next ATV Motocross race, scheduled for July 7-8 at Unadilla MX in New Berlin, NY.