Root River Racing's Ironman MX Pro ATV Report
Root River Racing Pro ATV MX Race Report
La Crosse, WI (5/14/2018) - Root River Racing's Pro rider Dylan Tremellen finished 11th overall during the AMA ATV Motocross National Championship race at Ironman Raceway in Crawfordsville, IN. Tremellen is continuing to develop his new program aboard his Root River Racing Honda.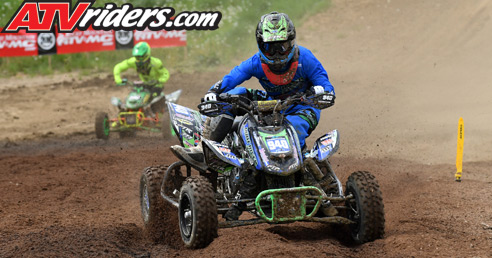 Root River Racing's Dylan Tremellen
Tremellen was pushed out at the start of the first moto, but made several passes from the back of the field to finish ninth. In the second moto, Tremellen was quickly making his way through the pack when a rock impacted his rear brake rotor, causing it to drag. He held on for 11th.
"The Hoosier tires worked great this weekend," said Tremellen. "We tested with them a few weeks ago and they're working really great. They are awesome people to work with."
Tremellen has made positive strides at all four races this season. He's 11th in the championship chase, but only five point out of ninth.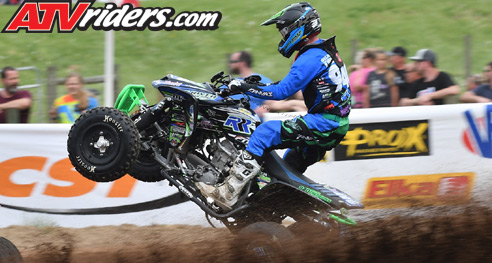 Root River Racing's Dylan Tremellen
"We've got everything dialed in now and I'm really happy with the way I rode," said Tremellen. "I am super thankful to Root River Racing. They have been great to work with and I'm hoping to move up in points. We're back to the point now where we're having fun doing it."
Tremellen is looking forward to the next race at High Point Raceway. Held in his home state, Tremellen will have family and friends rooting him on the track, which sits on the Pennsylvania-West Virginia border.
"I have a few family members coming out and I'm looking forward to the new track layout," said Tremellen. "Hopefully we can come out on top."
Tremellen and the rest of the Root River team will return to action when ATV Motocross visits High Point Raceway in Mount Morris, PA. That event is scheduled for May 19-20.