Root River Racing's Underground MX Pro ATV Report
Root River Racing Pro ATV MX Race Report
La Crosse, WI (4/23/2018) - Root River Racing's Pro rider Dylan Tremellen had one of his best weekends thus far this season, finishing ninth in the AMA ATV Motocross National Championship race at Underground MX in Kemp, TX. Tremellen continues to move up the charts aboard his Root River Honda.
Though he had difficulties in traffic in the first moto, he was on point in the second moto. After a good start, Tremellen quickly made his way through the field to finish a career-best finish of seventh and scored ninth overall.
Root River Racing's Dylan Tremellen
"The first moto didn't go too well," said Tremellen. "I had trouble in the first two corners and had to check up on a jump to avoid hitting a rider. In the second moto, I had a good start and finished seventh, so that was awesome."
Tremellen said shock tuning on his Motowoz suspension is really starting to show. Combined with his RAGE engine and Hoosier Tires, Tremellen has made improvements at every race this season and is on track to make it to the front.
"We have been doing a lot of shock work and I'm getting more comfortable on the bike," said Tremellen. "Physically I'm in the best shape I've ever been and it has paid off because I'm faster than I've ever been."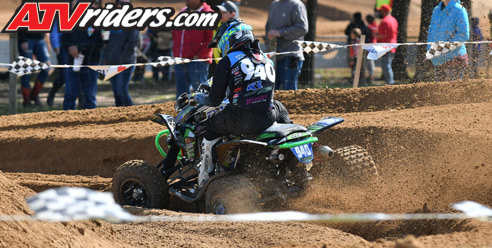 Root River Racing's Dylan Tremellen
Tremellen loves his new custom Canvas MX gear, with EKS goggles, and Deft Family gloves. The gear has made a huge difference in his comfort level on the bike.
"Canvas Gear is a super great company to work for," said Tremellen. "The gear is top notch and I like that we can customize it all ourselves. The gear, the goggles and the gloves are all great equipment. It was a great move to switch to them."
Tremellen now sits 10th in points. With a sense of comfort on the new Honda, and great conditioning, he's ready to make a run for the top five.
"I started off a little slow; I wasn't used to the new bike, and the more powerful engine, but I'm making progress," said Tremellen. "I have a new practice bike I'm working on and that will definitely help going into the next round."
Tremellen and the rest of the Root River team will return to action May 5-6 at Ironman Raceway in Crawfordsville, IN.