BAK40 Welcomes Tim Farr, Kicks off Short Course Season
BAK40 Motorsports Short Course Pro UTV Report
Connellsville, PA (6/28/2018) - BAK40 Motorsports recently kicked off the 2018 UTV Short Course racing season by welcoming off road legend Tim Farr to its team. Farr is joined this year on the team by Thomas Reihner and Eric Gordon. All three are driving Can-Am X3 Turbos.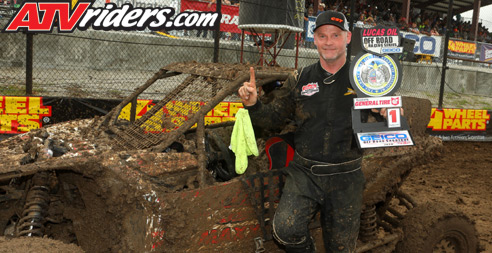 Bak40 Motorsports' Tim Farr secured the win at Lucas Oil Speedway at Round 5 of the LOORRS Series
Farr scored two podium finishes in the Lucas Oil Midwest Short Course League doubleheader opener at Crandon International Off-Road Raceway in Wisconsin. He followed that up with a victory in the Lucas Oil Off Road Racing Series event at Lucas Oil Speedway in Wheatland, MO.
Can-Am / CST's Tim Farr kicked off the year with two podium at the Crandon Midwest Short Course Double Header with a 2nd & 3rd Place
Interestingly, Farr's best results came in the most difficult racing conditions. The Crandon podium came during the Pro Modified event that ran in muddy and wet conditions. "I've always been pretty good in the mud," said Farr. "I blitzed outside and inside lines on people. When I had vision, I could pass people. I was just pushing harder into the turns and the slop."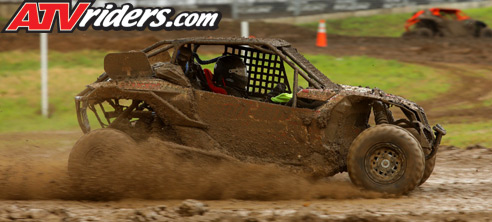 Bak40 Motorsports' Tim Farr battled through the mud to victory on Sunday at Lucas Oil Speedway
Farr followed that up with a victory at Wheatland under similar conditions. After starting second, Farr took the lead on the first lap and never looked back. "This is an awesome facility and it was a lot of fun, but the conditions were definitely crazy," explained Farr. "I came out second into the first corner then I took the lead. I just tried to make good lines and not make mistakes. It was my race to throw away, but it's easy to do that in these conditions."
Reihner kicked off the season with a sixth-place finish at Crandon. He bettered that by scoring a top five at Wheatland. "These guys are fast out here," said Reihner. "I tried to follow their lines and learn from them. I'm super pumped to get a top five out here. The Can-Am just has so much power and the added width allows us to get more power to the ground and hold more speed in the corners."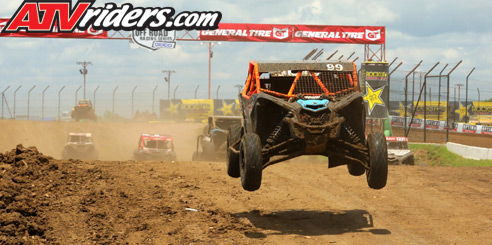 Bak40 Motorsports' Thomas Reihner scored a top five at Wheatland
Gordon earned a pair of top tens at Wheatland. Along with driving, Gordon is also the team's manager. He is already seeing the benefit of having Farr on the team and is thankful for the hard work by his team to run both races in such a short timeframe.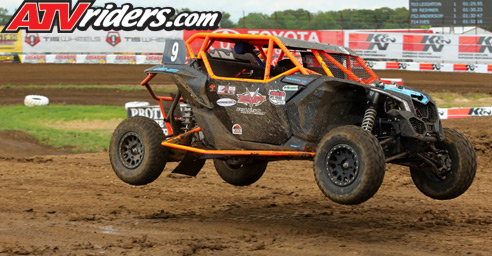 Bak40 Motorsports' Eric Gordon
"Tim is a huge asset to our team," said Gordon. "It just made sense for our progression. He's a great leader and he's teaching us a lot. Plus, he likes to put it on the podium. A big thank you to my crew. They had a lot of work to do prepping these cars over the past month and we couldn't do this without them."
BAK40 will be back on track July 13-14 when the Lucas Oil Midwest Racing League heads to Elk River, MN for its second double feature event. The races are being held at ERX Motor Park.
BAK40 would like to thank its 2018 sponsors:
Can-Am, FRE, BAK40 Motorsports, CST Tires, Double E Racing, Hypercoil, Evolution Powersports, KWI Clutching, Hess Motorsports, PPEI, SSI Decals, DWT Wheels, STM, Baldwin Motorsport, FOX Racing Shox, JB Racing, CT Raceworx, Firepower